Alpine Field Day 2019
10am Wednesday 13 February 2019 @ Alpine Sales Complex 1138 Happy Valley Road, Rosewhite VIC 3737
Alpine Angus will bypass this year's Beef Week on Saturday 26 January 2019 due to it clashing with Australia Day and the significant number of community events that fall on this day.
In its place Alpine Angus is focussed on presenting a Beef Industry Update for Beef Producers on Wednesday 13 February 2019 at the Alpine Sales Complex at 1148 Happy Valley Highway, Rosewhite.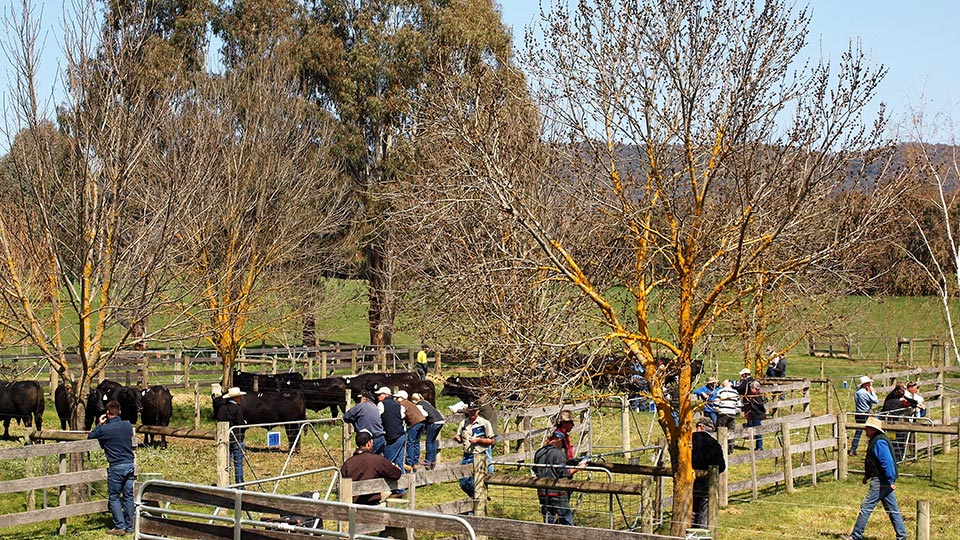 The Alpine Field Day will commence at 10am and finish at 1pm to be followed by a complimentary BBQ lunch and viewing of sale bulls.
The topics to be presented by Industry experts include a Global and Domestic Beef Market Update and topics featuring the latest in new technologies to maximise pasture production, efficient stock feed options and animal health technologies. The sale bull line up to be offered at the 2019 Alpine Angus Autumn Bull Sale will be on display in the adjoining sale pens for inspection from 1pm at the Field Day. Guests are welcome at anytime throughout the day.
The 2019 Alpine Autumn Bull Sale is to be held at Rosewhite on Tuesday 5 March 2019 at 1pm presenting 100 high performance HBR and APR Angus Bulls. Sires featured include Coonamble Junior, Coonamble Hector, V A R Discovery, Hazeldean High Roller and Sterita Park Black Jack. Alpine focusses on offering clients a balanced genetic package with calving ease, big growth spread, fertility and carcase quality.
Temperament and structure of the herd combined with quality client service are the cornerstones of the Alpine Angus program.
Alpine Angus has been participating in Beef Week every year since 2006. Alpine Principal Jim Delany "The decision to bypass Beef Week in 2019 was not taken lightly. We are very disappointed to miss this day. We really enjoy putting our cattle on display and look forward to meeting and greeting people every year. It's a shame that our day in Beef Week this year clashes with such a community focussed day however our Field Day a couple of weeks later gives ample opportunity to view the sale bulls and we are more than happy to show anyone around anytime that suits them."